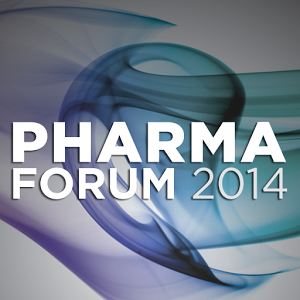 On its last hoorah of its three-year stint in Orlando, I decided to go check out the 2014 Pharma Forum while it was in my hometown as well as at my old work stomping ground, the Orlando World Center Marriott. In the highly regulated meetings industry, it's no wonder they have a special conference just to address specific issues. After hearing horror stories about planners having to take hors d'oeuvres out of doctors' hands, compliance issues, procurement and the new reporting for the Sunshine Laws, my brain was spinning. My goal was to be educated on the current specific challenges these planners face, wrap my head around how my firm could uniquely contribute with these events specific to the medical and pharmaceutical industry and frankly to meet some great, fun people.
At one of the many networking opportunities, I was sharing with a planner about a unique CSR event in Las Vegas we did that solved a problem and gave back to the community. She smiled and said, "That sounds great…" but with kind of a giggle said, " …you know we'd have to collect the pedometers back." Ok, we can do that, but wow $2.00 pedometers, really? To read more about this unique CSR event click here.
After 3 great days of education and networking events, here are my highlights of the 2014 Pharma Forum: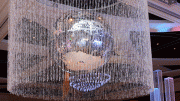 1. The Disco Ball – Who says the pharmaceutical meetings industry isn't fun? Just look at the big disco ball in the tradeshow, how cool is that?!
2. The Co-Chairpersons: Tom Tolve, Kim O'Connor and James Vachon – It was a pleasure meeting these industry leaders. They brought genuine care for the challenges meeting planners face, gracious hospitality, style and a few good jokes!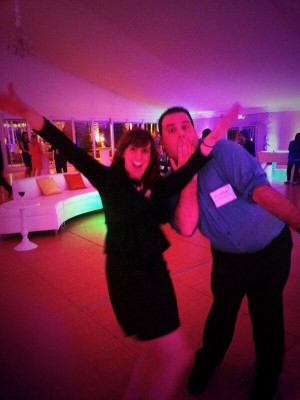 3. The App Girl Dancing Queen – Logan Fleck brought tons of spark and pizzazz. My app worked great and she really is a great dancer. At first I thought she was a professional party motivator!
4. Making Connections – It was fun seeing some familiar faces, old friends, past clients I'd lost touch with and actually meeting people I've been connected to on social meeting like (@SPelletier).
5. CSR Event – Making medical ID bracelets was a creative, low-key way to give back and share with your peers.



6. CBI/Meetings Net – The team at CBI and Meetings Net were great to connect with. By the way, have you download the app yet? http://meetingsnet.com/app-faq
Overall, I gained a more in depth understanding of the unique challenges to pharmaceutical meetings, met a lot of hard working, fun people and am excited about creating unique experiences that cater to pharmaceutical and medical meetings. I am excited about going north next year; see you at Pharma Forum 2015!