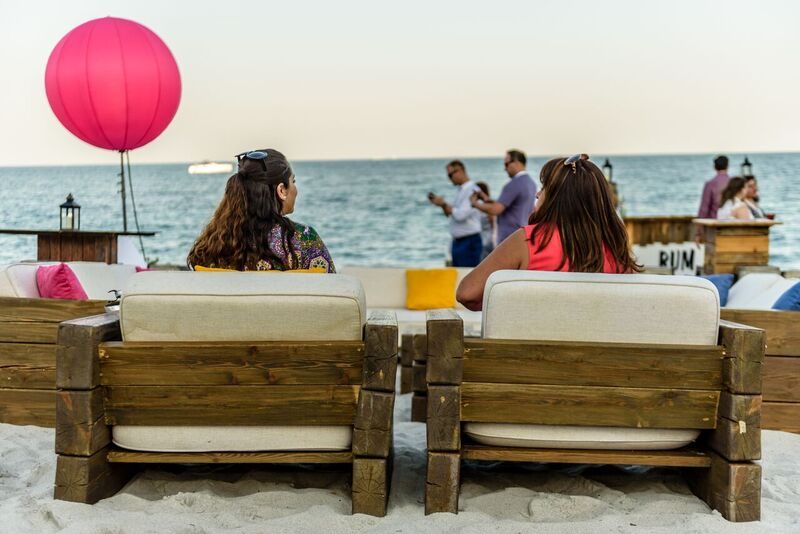 Imagine the warm breeze swaying through palm trees on the beach to complete a night filled with music, authentic activities, and rum. Lots of rum! This is the atmosphere we created for our Beach Side Havana Night.
Handcrafted tables and vintage centerpieces
When hosting outdoor events that run through the night, proper lighting is crucial. These handcrafted wooden cocktail tables with installed LED lighting provide the perfect soft light that will make your networking event a little more intimate. Complete the tablescape with vintage lanterns and cigar boxes to enhance the Cuban theme.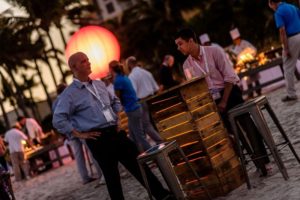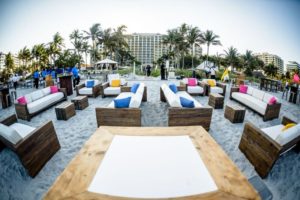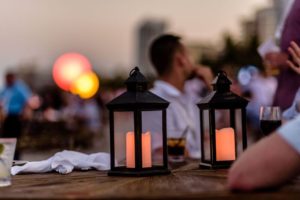 Cuban Entertainment 
Immerse your attendees in the atmosphere by incorporating classic Cuban activities. On-site cigar rollers entertain and educate them while rolling premium cigars. Cuban's have a known passion for dominoes. An informed dominoes host explains the rules of the game to attendees with tables and tournaments set up. Bring the night together with classic Cuban Percussion. Your guests won't want to stop dancing with this upbeat music!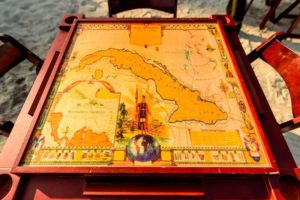 Wooden Bars
Nothing says Cuban night like a signature rum bar! Continuing with the wood palate theme, these beautiful tricolored wooden bars give a natural look to this beach side event. The bars are also accented with more vintage cigar boxes and tropical foliage.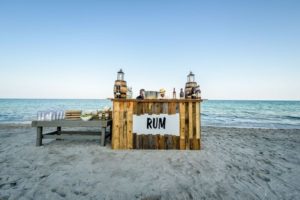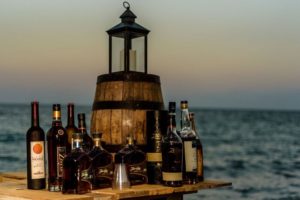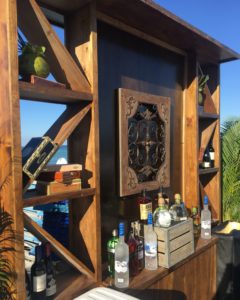 Contact us to bring your next Cuban themed event to life!