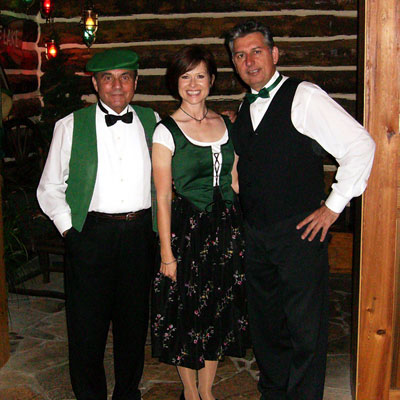 In the peak of conference season, some holidays are overlooked such as St. Patrick's Day. However, it's a larger holiday than many Americans would think. Irish is the nation's second most frequently reported ancestry, ranking behind German. There are 34.7 million residents within the U.S. with an Irish Ancestry. Despite popular belief, the first parade for Saint Patrick's Day was in the U.S., not Ireland. The parade took place on March 17, 1762 when Irish soldiers serving in the English military marched through NYC. Each year an estimated 150,000 to 250,000 people will participate in the march through NYC. The world will consume 13 million pints of Guinness every year on March 17th. Take part in the celebration by incorporating St. Patty's Day into your next conference.
Fun ideas to bring more green to your conference would be adding green LED bars, and creating specialty cocktail drinks for everyone in attendance to enjoy. Your attendees will feel the luck of the Irish with St.Patricks Day themed centerpieces, such as pots overflowing with gold coins over emerald green linens. Move over the green beer and upgrade to a classic Irish Whiskey Cocktails or thematic Green Drinks. A classic whiskey cocktail would be the Irish Tea Party, a refreshing and light combination of the infamous Jameson Whiskey, and sweetened green tea, served over an ice rinse of Pernod Absinthe. If you'd like something more green, serve the Shamrocker cocktail. The Shamrocker cocktail consists of one part tequila, triple sec, a splash or orange juice and one part of melon liqueur to give this lucky cocktail a vibrant emerald green color your guests are sure to love.
For entertainment, Exhilarate can provide the talents of artists who can embody the musical style of Irish and Celtic music throughout your conference from our wide selection of entertainment. Another great entertainment idea is to incorporate scavenger games such as a finding the lucky four leaf clover, or searching for the gold at the end of the rainbow where guests would have to visit each exhibition to gain prizes throughout the duration of the conference. Other forms of live entertainment would be to book Celtic dancers or band to cover your favorite drinking songs.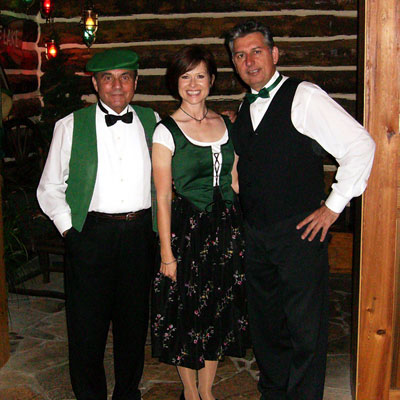 If you think including St.Patricks day at your next conference is for you, contact us at Exhilarate to bring the luck of the Irish to your next event.