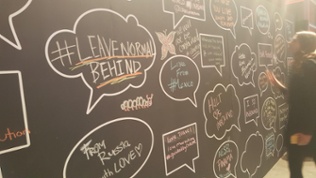 Conferences are one of the most innovative and cohesive ways for your company to come together and establish a call to action for your company's goals. These days, it's challenging to come up with invigorating ideas for any event without overusing themes that have been put through the wringer. Any conferenece theme ideas should leave your attendees feeling like they have clear goals to focus on. We've even put together a list here for how to market your next conference.
Here are some factors to keep in mind when selecting your conference theme: Morale of the company, in periods of success and high morale, make your theme more bold and creative to fit how the company has been flourishing and to promote further success. What do you want your meeting takeaway to be? Remember to create a theme that will reinforce the key messages of your conference that will create a clear call to action when everyone leaves. Be sure to have a logo that each of your speakers will be able to use on their PowerPoints to create a more seamless and polished look for the conference. Be sure to involve your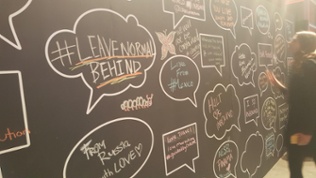 speakers early on with what you want the impact of the message to be, then they can incorporate your tagline into their speeches for their audiences. Miscommunication of this can cause a lack of synergy and blur the company's goals.
Conferences that are trending over the past few weeks have been using taglines such as Explore the Best, Discover More, Beyond all Limits, Your Voice, etc. Use themes that have powerful words such as a Disrupt theme for your sales kickoff meeting this year. Disrupt is a bold and compelling word. When executed properly, you can deliver a message that is intense, and would leave a lasting impression on your audience with your call-to-action to disrupt the market and achieve even higher sales goals.
It's no secret that theming is everything for a conference, if you would like some more tips about how to make your conference memorable, please click the link below for a free one hour consultation. We've even included a checklist to give you some ideas on what's trending right now for the best conferences of 2017.