From detailed hand-woven rugs to exquisite furniture, Moroccan culture is definitely an inspiration for those that want to bring Ali Baba's paradise into reality.
For events inspired by Moroccan style we believe that everyone should experience what being inside a riad (traditional Moroccan house) feels like. Imagine yourself entering into a beautiful palace courtyard guarded by royal statues and amber glass lanterns.  Hand-carved solid wood tri-tables surround you alongside an outdoor mosaic water fountain decorated with Moroccan sculptures.
The elegance and detail in Moroccan designs, such as the exuberantly colorful tilework in all of their ceilings and floors that combines with nature, reflects the unique style of this culture.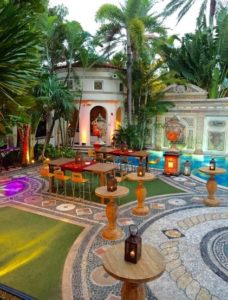 When talking about events inspired by this amazing North African kingdom, one must not forget about the food. Moroccan gastronomy is all about diversity since it is a mix between Mediterranean, Arabic, and even Andalusian cuisine.
And if that was not enough, Morocco offers one of the most amazing green teas with mint in the world, also considered as an art-form of drinking when it comes to the "pouring technique". However, for those that are more into exotic options, a well prepared Moroccan mojito can satisfy their taste of adventure.

You know what they say: every great party needs great entertainment! Morocco is known as the home of traditional dances and outstanding performances. At a themed event, your senses will be delighted by belly dancers moving their hips at the rhythm of folkloric music and gorgeous camels dressed with colorful Moroccan fabrics. For daring entertainment, fire dancing shows can perfectly suit the event.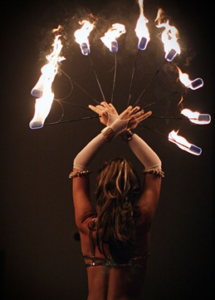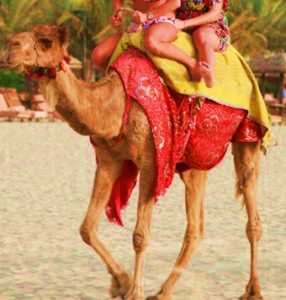 Have you ever considered using giveaways at your events? The whole idea about your event is not only to have fun and allow your guests to enjoy it, but also to make people remember it. You could give away some traditional Moroccan candy or pastries to spoil your guests' taste buds. But, if you want to feature the Moroccan design, a small tea glass, a piece of ethnic fancy jewelry or blue pottery would be perfect gifts for the occasion. Branding the packaging that these pieces come in would add that final detail for a truly memorable event.

Interested in bringing your Moroccan themed event to life? Contact us today to get your vision started.