The universe is infinite and unknown. Most of us have looked up to the sky on a starry night and gazed in awe at the millions of twinkling lights. The unknown leaves a lot to the imagination, which inspired us to create a celestial canvas for attendees at a closing night reception in Phoenix, Arizona.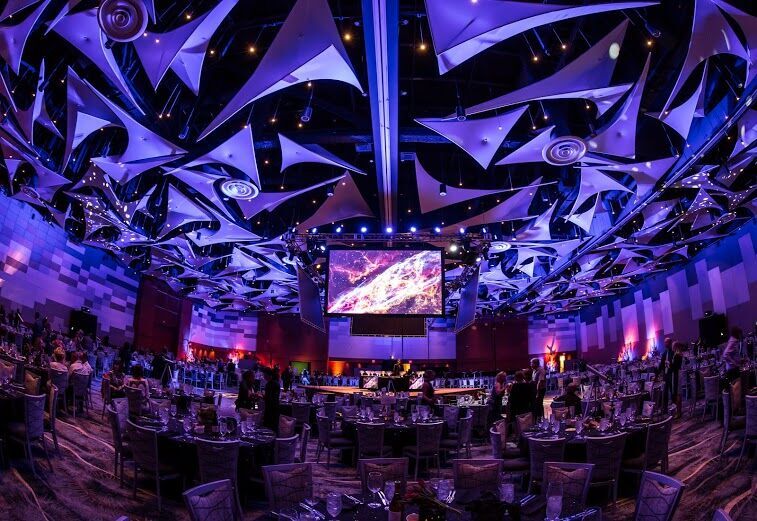 Inspired by a starry-skied evening in the Arizona desert, we combined cacti & constellations for a night of galactic fun. Upon entrance, guests were captivated by ominous galaxy sounds, and various terrestrial images on plasma TVs around the room. Adding to the Arizona desert theme, a telescope vignette filled with cacti and various desert floral, also greeted guests as they entered.
A stellar amount of tables covered in glittery black linen decorated the ballroom with various centerpieces adding to the celestial desert theme. Attendees were either mesmerized by infinity vases that gave the illusion the candlelight went on & on, or enticed by a tabletop telescope surrounded by desert floral.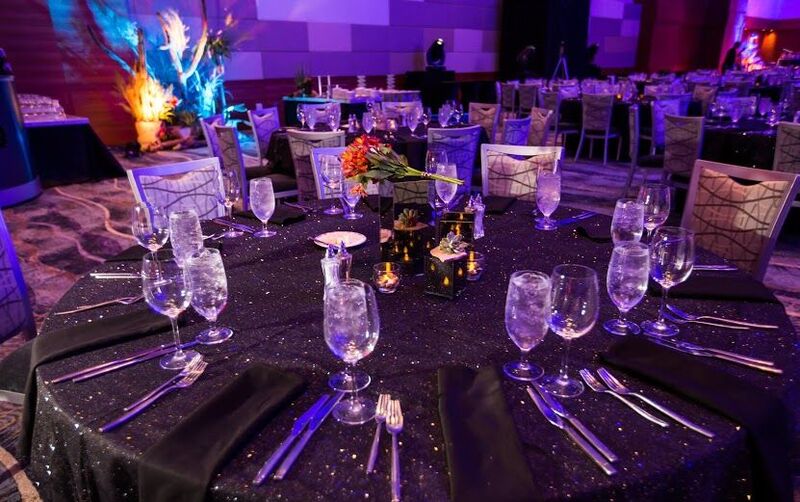 DJ Niekko kept the cosmic tunes playing all night long, while starlight dancers roamed throughout the ballroom keeping attendees engaged in cosmos all night long. For entertainment we had airbrush artists giving attendees temporary galactic tattoos and a green screen photo op where attendees' zodiac signs were their props.
We thrive on creating new theme designs for location based events. For more design ideas, feel free to give us a call!