Whew! It's been a crazy spring season! Now that we're heading into summer, it's finally slowing down and we can catch our breath. We traveled down to BizBash Live back in April in search of some creative inspiration and boy, did we find it! It was great to see old faces and meet new ones. The event industry is constantly evolving with exciting new products for event planners to design with. Here were a few of our favorites: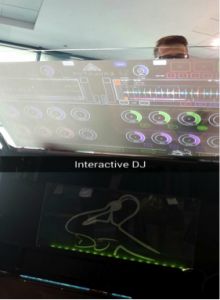 Interactive DJ
Ever wondered what the DJ is doing behind the booth? Now you can see! This DJ spins on a large acrylic table that displays the DJ program so attendees can see the buttons he's pressing in real time. The program can be branded or skinned to match your event theme. For example, if your event has a Star Wars theme, all buttons can be dressed to resemble Darth Vader or Storm Troopers and the volume faders can resemble light sabers!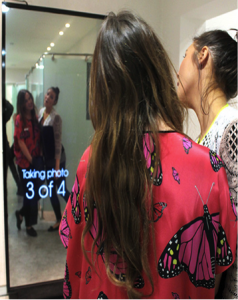 Mirror Photo Stations
Photo booths are great engagement tools for events but they can be bulky at times. For a more streamlined look, check out mirror photo stations! It works like a two-way mirror, with a built-in camera that is invisible to the attendee. The photograph instructions appear on the mirror and the pictures are printed separately with a wireless printer. This eliminates the unsightly camera and saves valuable space. These are great for tradeshows and special events!
Magnetic Wall
Another fun photo idea is having a magnetic wall as a backdrop. Print jumbo magnetic signs with the conference hashtags and words related to the conference so that attendees can interact with the wall, create their own sentence and post photos on social media. A fun contest centered around the most creative sentence will increase traffic to your booth or increase your conference's social media engagement.
Lighted Letters
Old -fashioned lighted marquee letters are trending now and can be found on food/bar displays, at entrances – even as photo backdrops! Spell out your theme or even your company's name for all to see!
Exhilarate strives to infuse creativity into the latest event products. Contact us today to make your event #trendworthy.