This past week we had the opportunity to attend the first ASI Show of the year. The show is the launching ground for all of the newest and hottest promotional products. We always task ourselves with finding what we think will be the coolest products of the year for events, conventions and tradeshows. Here's a first look for you! Visiting the Marketiers website would provide you with even more inspiration. One product that many businesses are using for promotional purposes is nylon lanyards to help boost brand awareness; they can be used in a variety of contexts, including conventions, expos, and more. Other tried and tested promotional items included embroidered clothing with corporate logos on it. Whilst they are good physical products, a business should also consider promoting themselves online too. These days, most people shop online, so it's important that businesses make sure their website is high-quality and updated. To promote their website, some companies will get in touch with the search engine optimization consultants at Victorious, for example. Consultants like that can help businesses to boost their brand, whilst also ensuring that more people become familiar with their products. This leads to increased sales and an improved online presence. Perhaps businesses should use online marketing as a promotional tool.
1. Water Activated Products
Kraft Foods used this during their launch of MiO and saw a 7% "shelf-lift" increase during the 6 weeks after the ad placement. With the water reveal printing technique images appear after you pour water on the paper.Tip: Send out Save-the-Dates with water activated discounts for an upcoming event or conference. You can also hand these out at a tradeshow with a few lucky winners.
2. Hand-Held Cooler
Although the handheld cooler came out 2 years ago, they have just now figured out how to brand it. It comes in either frosted or clear and the ring colors come in red, blue, black and white. It's that simple! This handheld cooler is the perfect accessory for tailgating, golf tournaments, beach & pool themed events, sporting events, and concerts. Did I mention it fits both cans and bottles? Get the coolest water bottle (the one they will keep for years) for your next registration sponsor item.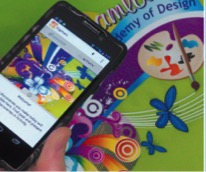 3. Digital Watermarking
Adding a digital watermark opens the door to an interactive marketing experience. Doing so will create a portal that instantly connects customers to online content that can be edited in real time. With digital watermarking, you can enhance your latest marketing campaign, promote an upcoming event, or get more mileage out of your web-based resources.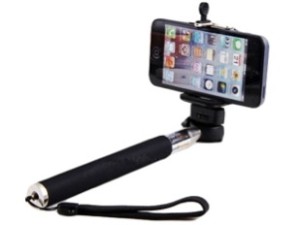 4. Selfie Stick
Visit any theme park or national attraction and you'll see selfie sticks everywhere! As ridiculous as this may have seemed years ago, it's become a trend worldwide. Why not brand the accessory with your logo or tagline? This extendable smartphone holder will be memorable among all recipients. Give away this awesome branded product and watch the social media of your event soar!
5. Sun Protectant
Whether it's a daily outdoor activity or a full-day on the golf course, this sun protectant is sure to cool you down. Available in a variety of colors, this fashion accessory is UPF 50+!
We can provide you with competitive prices on all of these promotional products, just give us a call!