For most meeting planners, the welcome reception is pivotal because it sets the tone and energy for the rest of the conference. After a long day of education sessions, I can tell you that attendees will definitely be looking forward to a little fun, and whether or not you start off the conference with a BANG can affect their interest in attending the rest of the conference events. One of our favorite event concepts is to highlight the city that the conference is held in. This is especially attractive if you have a diverse, international crowd.
We recently traveled to Atlanta, Georgia and produced a "Picnic in the Park" themed welcome reception for 2,400 attendees. We transformed the Georgia International Plaza into a "park" with a street festival feel. The entrance featured two street lamps with custom street banners surrounded by small floral gardens. White feather banners and a white picket fence softened the industrial towers of the Plaza, while string lighting overhead and white luminaries around the fountain added a warm glow.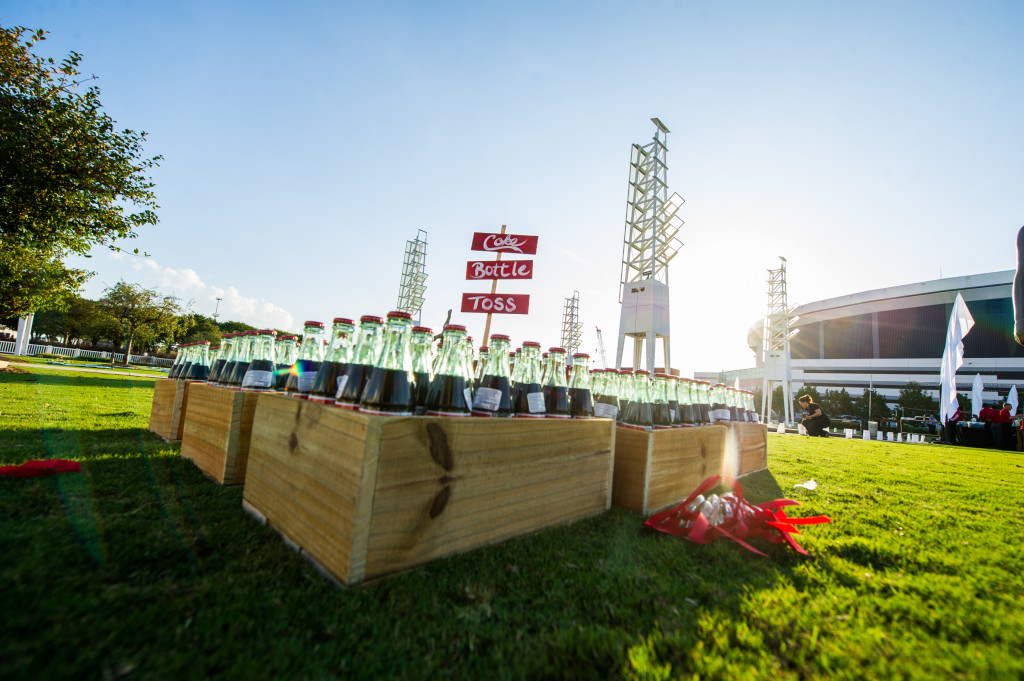 Adding to the "parkmosphere" were giant lawn games. Event attendees enjoyed trying their hand at the Coke Bottle Ring Toss, balancing their pieces in the Giant Tumble Tower, weaving their way through the wickets in Croquet and outsmarting their friends in Giant Chess. The games facilitated networking among the attendees and served as fun icebreakers.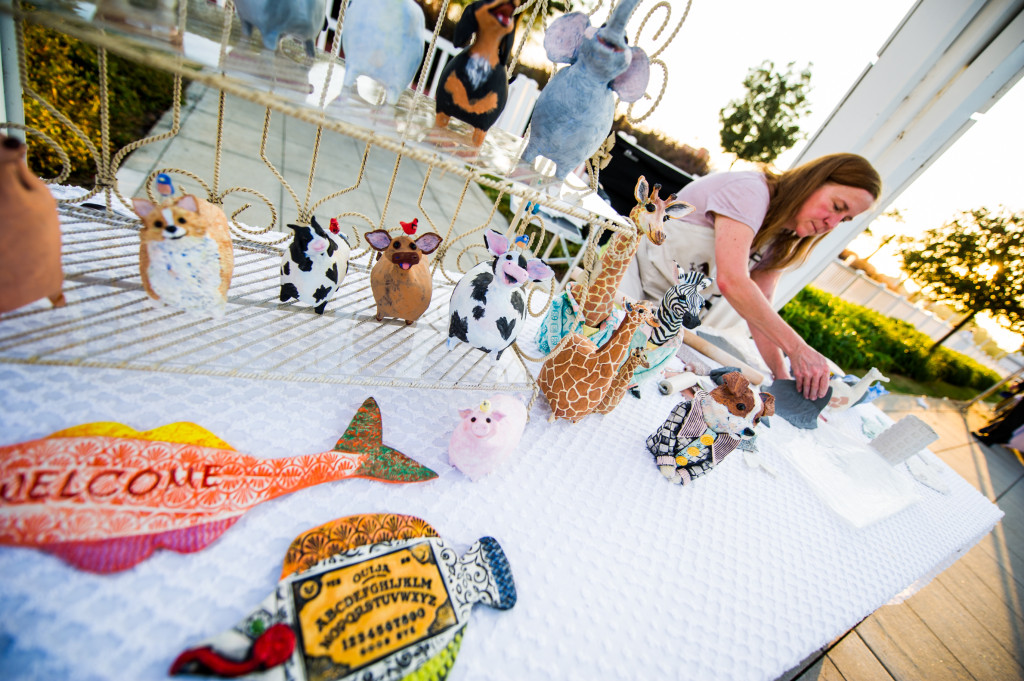 We also had other forms of entertainment. To celebrate the talent and craftsmanship that Georgia has fostered, we brought in authentic artisans to do live demonstrations. A painter, a potter, a jeweler and chalk artists all displayed their art while educating attendees on their craft. Additionally, a break-dancer, a juggler, a guitarist and a saxophone player all represented the raw talent that Georgia's street "buskers" have to offer.
Of course, we had to have a band of sweet Georgia boys to drive the overall energy of the reception. They started with a blues version of Ray Charles' "Georgia on my Mind" and ramped up the energy to some good ol' country-pop favorites. We designated an area for picnic blankets that doubled as both "lawn seats" and giveaway gifts.
The city your conference takes place in can serve as inspiration for your welcome reception theme. The essence of the city – the food, the culture, the music, the people, and the events of significance – all have a story to tell, and you can share it with your conference attendees. Contact us for more creative ideas that will keep attendees engaged throughout your meeting!