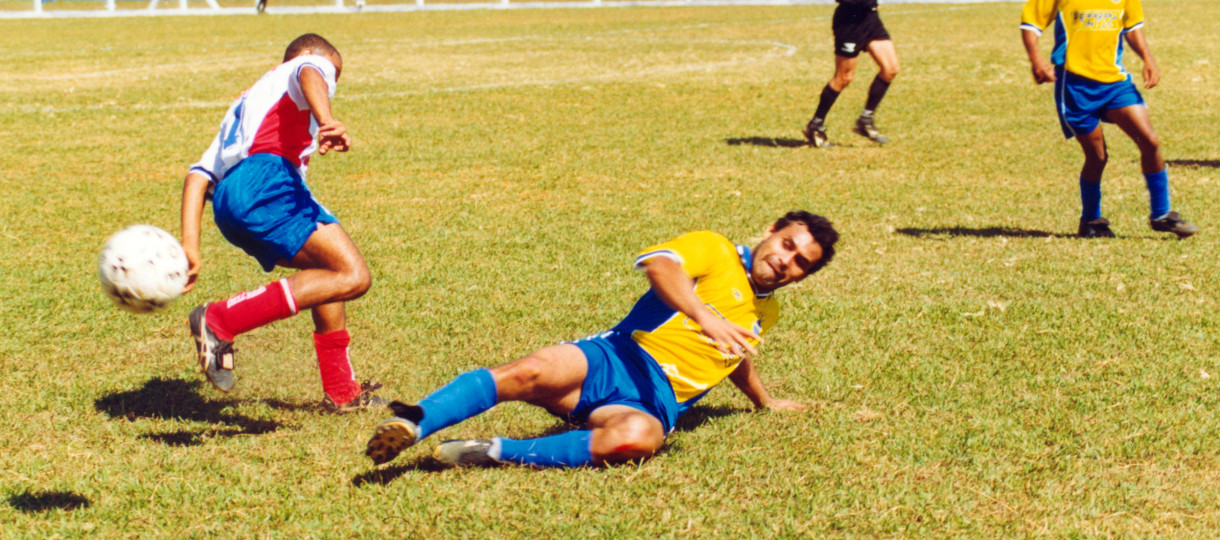 As the 2014 World Cup is coming to a close, we can learn a few lessons from this global phenomenon. First and foremost, head to an online sportsbook to place your bets on who will be the winner in the World Cup final! With an estimated 3.9 billion people watching matches throughout the month-long soccer tournament, it's no wonder brands are fighting for the ultimate exposure. This year, some have challenged conventional advertising and have turned to more creative ways to engage the audience, especially through interactive social media.
1. Penalty: Follow the Rules

An incredible amount of information is posted across all social media platforms every second of every match, some of it wrongfully obtained. FIFA has had its hands full enforcing exclusive copyright and broadcasting rights for some brands. When it comes to posting pictures and video clips on social media, it's best to err on the side of caution and create original content.
Google is a perfect example of a brand that got creative with their content. Their "Doodlers" captured the spirit and enthusiasm of the tournament by offering original daily doodles on the search engine homepage.
2. Timeout: Have a Marketing Plan for the Event

The teams have developed, practiced and refined their game plan before the World Cup even started. In the same way, companies should develop their overall social media strategy long before the tournament. If you need help with this, as many companies will, you could contact Flourish PR agency or a similar agency for some help. Giving yourself plenty of time will allow time for marketers to tailor their messages so that they tie in with soccer while obtaining the highest impact possible. If you're preparing to take your cannabis dispensary business to something like a cannabis expo or trading event, you might want to consider using this cannabis marketing guide to prepare beforehand and drum up some interest for your appearance at the event. There are marketing agencies out there specific to this industry so there is professional help available, should you require it.
3. Substitutions: Leverage Social Media to React in Real Time

Having a hard-set plan is important, but reacting in real time is absolutely essential in capturing the audience's attention. This draws an immediate connection between the brands and the fans, estane of the most memorable moments has been when Uruguay's Luis Suarez bit Italy's Giorgio Chiellini. Brands like Snickers seized the opportunity to tie that into their campaign. Their Twitter post was up within 10 minutes of the occurrence. Much like in the sport, speed is key.
4. Key Players: Listen to the Fans

According to MediaPost, 200 million people generated 815 million Facebook interactions and 300 million tweets during the group stage. Approximately 3.8 billion viewers will have watched at least one match by the conclusion of the World Cup! These people are influencers whose collective voice can have a significant impact on social media. In fact, some of them will use an influencer marketing agency to help spread their voices further and connect with their chosen audience.
For the first time in World Cup history, Brazilian futbol fans were given the opportunity to name the official ball. They voted on Twitter and chose the name Brazuca, which defines the Brazilian culture.
5. Extra Time: Keep the Momentum Going
As the World Cup nears the end, we're enjoying the last few days of the ride. Still, the effects will be felt long after its over.
The tournament has undoubtedly had an impact at the local level. Orlando City Soccer Club has used the momentum of the World Cup to build excitement for its upcoming season. They recently acquired world-renown Brazilian player Ricardo Kaka and they launched a social media campaign with the hashtag, #KomingSoon.
The world of marketing is evolving right before our eyes, and we foresee social media remaining a part of that evolution. What was your favorite use of social media during the World Cup?