Although Earth Day is celebrated on a single day, doing your part to take care of the environment is not just a once-a-year event; it's important to be eco-friendly all-year-round! Here are some fun, simple ways for you to go "green" for your next event.


Minimizing printed materials is a great way to cut down on waste at your event. Instead of sending out traditional paper invitations to your guests use the services of registration-like websites such as
Evite.com
or
Eventbrite.com
which let you create and send out your own e-invitations. Rather than handing out information packets to attendees, distribute customizable
flash drives
with the keynote presentation and other important materials pre-loaded in. Lastly, you can also create an app for your conference so that attendees can keep track of their location, speakers and events. If you do decide you need printed materials, make sure recycling bins are available and visible next to trashcans.
When it comes to decorating, there are plenty of sustainable options! Sustainability is so important in today's society but if you want to learn more about this, check out
trvst
. You can conserve energy by using natural lighting whenever possible and switching off unnecessary lights. You could look at changing to more efficient, eco-friendly, or affordable options of energy plans by comparing the rates of different providers; you can do this by comparing the likes of
Entrust Energy
rates with others and your existing one to see which is most competitive. Saving money and the planet are certainly two things worth shouting about! Try to decorate with recyclable materials, or simply avoid putting dates on decorations like banners so they can be reused for future events. You can also incorporate live potted plants instead of cut flowers so that you can plant them afterwards.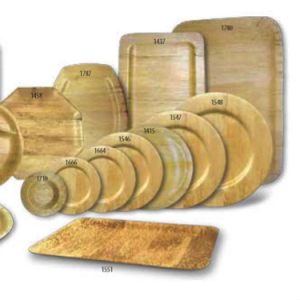 Avoid using items like bottled water or plastic tableware. If disposable plates and utensils are necessary, look for compostable or reusable options. This line of all-natural bamboo tableware is environmentally friendly and can be customized with your company's name!
Before your event, arrange to have any leftover food donated to local shelters. Help people in need and the environment by making sure that none of the catering is wasted in the trash. Scraps that cannot be donated can be collected for composting.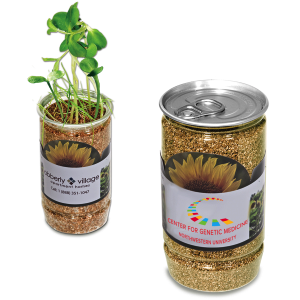 Send guests home with sunflower-in-a-can or branded seed packets for a truly "green" favor. Another option is a favor that indirectly cuts down on waste: for example, reusable sports water bottles can help limit the consumption of plastic water bottles.
Don't let the idea of going green intimidate you. It's a lot easier than you think! Contact us to see how you can play a role in saving the environment. Do you have any ideas to make an event more sustainable? If so, share in the comments below!