The holidays are upon us, and what a better way to spread some holiday cheer than with corporate gifting? Show your appreciation for your employees and clients with little tokens of love. It is the time of year to start thinking about the ideal christmas gifts for employees, so get in the spirit and start thinking about what items will prove to employees that they are valued. You don't have to spend a fortune to show them their worth. In fact, you can make your money go a lot further if you use something like this amazon coupon which will mean you can afford to purchase nicer gifts.
Mini Mints – This time of the year is notorious for holiday luncheons and pot-luck parties and there will come a time when these mini mints will come in handy, trust us. The small reclosable box can be customized with your logo and colors. Choose from a variety of candy fillings including Peppermint, Cinnamon Red Hots, Gum, Chocolate Littles, Sugar-Free Mints, Candy Stars and Candy Hearts.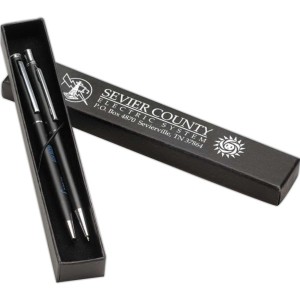 2. Pen and Pencil Set – Now's the time for signing holiday greeting cards and thank you notes, so make that moment special with a personalized Cosmos pen and pencil set. Both writing instruments feature silver accents with a faux crystal tip. Design the black faux velvet lined gift box with an imprint of your choice.
3. USB – This handy device allows you to store and transfer information quickly and efficiently. Choose from a variety of shapes from wine bottles to airplanes, rubix cubes to guitars, or get into the holiday spirit with this Christmas tree USB!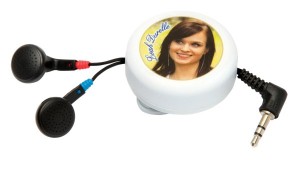 4. Headphones – Listen to the sleigh bells ringing – or just listen to your music! Either way, these headphones make a great gift. They come with a retractable wire and protective case that saves them from constant tangling. The case can be imprinted with a design of your choosing and features a clip that attaches to a pocket or belt loop. Personalised gifts like this are always a good idea, and there are plenty to choose from, for example you could also get face socks which are bound to result in some laughter.
For more holiday gift ideas, visit our brand new online shopping center, www.exhilarate.espwebsite.com, or contact us for all your creative marketing promotional product needs.
ASI# 191301
Your Promotional Products Experts in the Meeting, Tradeshow and Event Industry