What happens in Vegas Stays In Vegas? No, not really, at WEC13 everybody knows!
Since this makes our 6th time at the World Education Congress, we've seen how MPI WEC operates.  Nobody is perfect and overall I think this year was a big success. MPI continues to evolve, change and try new things – good for them.  Why not share a little of our thoughts or what we heard on the street on the good, the bad and the ugly?
Our Top 13 Winners: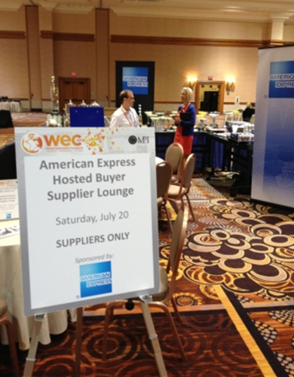 13. Hosted Buyer: I wasn't officially in it this year, (but I did get a sneak peak) and my friends who went said it really worked.  The suppliers were amazed that there was a lounge just for them; finally a little supplier love. (Thanks Amex!)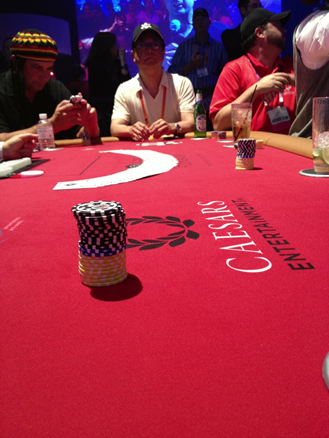 12. The Big Deal: Not because I made it to the 5, but I made it and I know very little about poker.  They had celebrity gamblers, the band was great and the good times were flowing.

11. Conference App:  It's getting better every year!  I think I used it more than ever and I hardly pulled out my portable maps. Maybe next year they can toss the maps and save the print money.


10. Flash Point Master Class: The Real Deal! Thank you Connie Dieken, I loved your real and simple take on being real and authentic.  I even bought the book.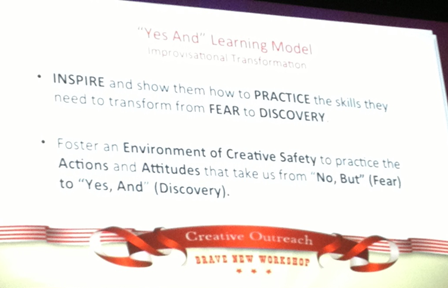 9.    The Minneapolis Lunch and the Brave New Workshop
– Funny, funny, funny and yet educational.  I am looking forward to next year!
8. Headshots Anyone?
Seems the line never ended and it was in two locations. Great job
Orange Photography
!


7. The Knowledge Hub and the Hive: I think it was the best yet (although I think it was in the wrong location). PSAV brought the latest in technology. The little bee was the cutest!  I got to do some much needed on-camera media training education from Prentice Williams Media – you rock!

6.   
Candy Chang:
Deeply enjoyed the inspiring stories that she used to affect her community and the development of the community boards. I love that some paint a little creativity can have such an amazing impact.

5.   
Helping Hands Live
:
Heads, Hands, Hearts!  An amazing CSR experience, the actual number of engaged participation was awesome to see.
4.  Long Live the '80's: Hey you in the Mohawk… Awesome Dude!  My friend Markless Mark doing his "thang." Props to the Venetian; they spared no expense making a first class theme party. And oh hell ya Billy Idol! Was it me or is he cuter now than he was back in the '80s? #justsaying

3.     Dierks Bentley: I think he was surprised at how many people knew his music and getting showered with lanyards and business cards made his day. I can say I've never seen a headliner get out his camera and take pictures back at the crowd and the stage. Plus, the big indoor space was great.

2. Main Tent: In the round, nice! The Flash Point TED talk style, main stage also seemed like a big hit. However, a few of my hardcore logistic planner friends thought some of it was too "artsy fartsy." I loved it and got something from each presenter.  I think we all fell in love with Alexis M. Herman.  I am already signed in Kiva.org for crowdfunding and much much more.

1.    Michael Dominguez: Excited to see what the new chairman will bring.  His presence on stage is warm, his connection with people is powerful and his article in the Onsite magazine is excellent.  Bring it Michael, we are ready for you!
Our Top 5 Losers:
Name Badges: It might be a small thing but it's important. On this year's name badges, no one could read the names as the font was too small. I heard many people complain.
Flash Flooding: Strange weather took the wind out some of the events and scared a few people. Vegas takes their rain very seriously, as they should.  However, after the rain the heat was almost bearable.
Campfires: Seems like a great idea, however, I didn't see much engagement going on.  If you stopped and took advantage let us know what you thought.
The Networking Lunch: It probably looked good on paper but they missed the mark. Between the long lines and confusing layout and lack of seating in a space that was to spread out.  Once we got some food I thought it was good, but some of my networking buddies did not.
Breakouts Schedule: It still seemed like the breakouts were not balanced. Some days I wanted three class all at the same time and others I could not find anything I was remotely interested in. Is asking for "encore" presentations out of the question?  I don't really have the answer to this, maybe someone out there can speak up and help out…