Whether we were listening to our cassette tapes or playing with My Little Ponies, the pop culture of the 80's truly defined the era. The decade was all about making a statement, standing out and most importantly, having fun. If you're celebrating your company's 25th Anniversary, an 80's themed event will definitely resonate with most of your attendees. Below are some ideas to freshen up the theme and make an unexpected statement.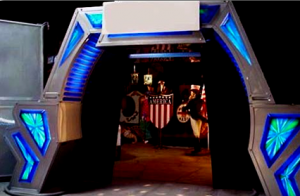 Time Warp Entrance – Hang a dramatic metal gate entrance with interior and exterior lighting immediately gives visitors a sense that they are literally traveling to the 80's and back to the future as they come in and out.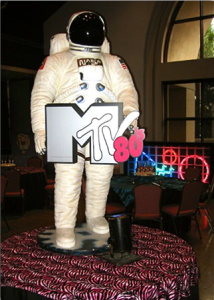 MTV Lounge Area – MTV (when they actually played music videos) revolutionized the way we approached music. A sleek lounge chairs decorated with neon pillows allows guests to mingle comfortably. Of course, the area wouldn't be complete with a decorative statue of the famous MTV "Moon man" astronaut which doubles as a photo opp.



Arcade Games – Costing only 25 cents per play, arcade games offered competitive entertainment for all. Attendees will stroll down memory lane, remembering the times they played Pac-Man, Frogger and Galaga.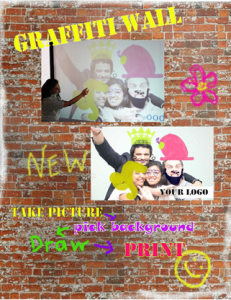 Virtual Graffiti Wall – Misfit teens used art to express themselves and guests can too by taking a picture and decorating it virtually with gold chains, big hair and parachute pants.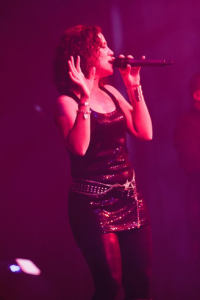 Karaoke – The music scene exploded in the 80's, bringing waves of talent. Instead of hiring a DJ, encourage your guests to channel their inner Michael Jackson and sing classics from the decade.
The 80's was a fun period that can easily be reflected in your event, so break out of the cliché and breathe life back into this awesome theme. Give us a call to create a memorable experience at your upcoming event. Long live the 80's!