The refreshing idea of cooking local bought and caught food is a trend that has swept up the events industry. This idea known as Farm to Table, or Farm to Fork as we like to call it, takes organic food and interactive food demonstrations and rustic décor and pairs it with expertly prepared cuisine to showcase a meal like never before. It's rustic chic, eco-friendly, and "just the right price" was the perfect way to share with attendees the local culinary and "slow food" of Orlando.
For our most recent Farm to Fork welcome reception, we designed, planned, coordinated a space that facilitated interaction and discovery in a unique tradeshow environment. Stepping up the "green" element, we reused and recycled pieces such as lace curtains and kitchen accessories from the local thrift shops which donated money to a great local charity and the items were the perfect authentic feel to the event. We love the idea of incorporating decor that you can use again after your event because not only is this cost efficient, but it also makes the event one-of-a-kind.

Welcome To the Farm Entrance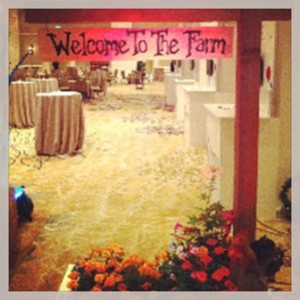 All of these elements were heightened that evening by elements of smell and sound.Yes, there was MOOing and NEIGHing!
The Garden – Showcasing a local Organic Vegetable Farm!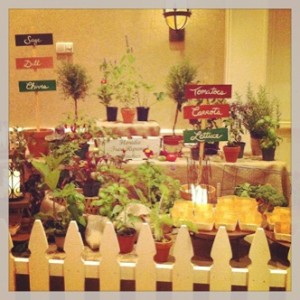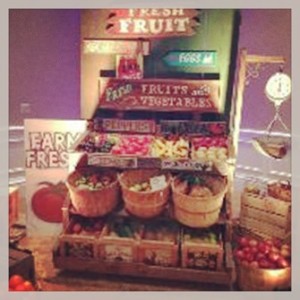 The buffet tables covered in burlap and accented with vegetable and herbs from the local farmers market, hand-crafted signage, and even a garden gnome!
The Barn – Showcasing a local Organic meats!
Each of the 5 unique food sections had custom designed 8-foot chalkboard menus that were drawn by local student artists to add a touch of whimsy. 
Home Sweet Home: Grandma's Pie's Dessert Kitchen!
Home Sweet Home: Enter Grandma's Kitchen, on the rustic farm house table were gourmet mini pies, accents of ceramic roosters, cookbooks, aprons, even a vintage avocado green mixer.  A live jam jarring demonstration with jam for the attendees to take home!
Out to Pasture – Showcasing grass feed beef and local sweet honey!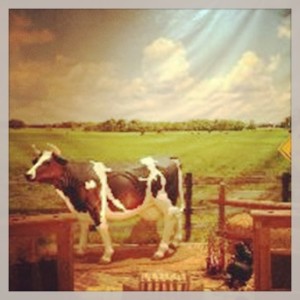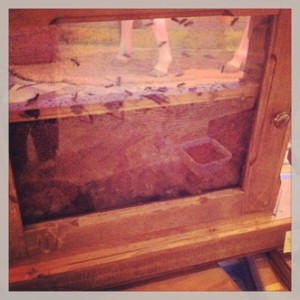 A backdrop of photograph an actual local field nearby helped set the mood for this photo opportunity, split rail fence and a 3D cow. Live bees and honey making demonstrations really put that WOW! factor for the client and the attendees.
Fresh-Caught Seafood – Showcasing fresh fish from the coast of Florida!
With the Florida Stone Bass being the fresh catch that evening, we had a live fillet demonstration, food was served from boat dock sections accented with fishing poles and tackle.
If you are wanting to create an experience that feels like home mixed with the nature of a farm, that showcases the local destination, we definitely recommend using this theme at your next event. It is inactive experience great for a tradeshow reception, networking event or cocktail reception. Contact us today to see how we can possibly bring the sustainable, Farm to Fork experience at your next event!