For a couple's 5
th
anniversary the traditional gift would be …well….wood. For Exhilarate's 5
th
anniversary however, we decided to turn the tables and do our usual non-traditional event. A party that would
wow
our guests and show them our appreciation for supporting us throughout our amazing 5 years as a company.
We threw an UP!-themed, thank you, anniversary party to show our guests that we are up and on our way to an even BIGGER and BOLDER future! The sky is our limit!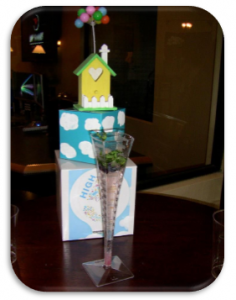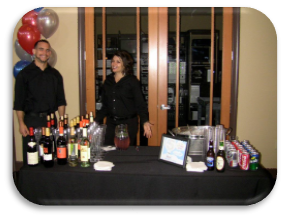 With great food and drinks by
Millenia Catering
 and yummy cupcakes from
It's Tasty Too
 the night had close friends and colleagues in attendance, with a speech made by President Stacey Paul Barabe, quoted below for your enjoyment.
"The year was 2008 and the housing bubble hadn't happened; there wasn't such a thing as the "AIG effect," "bailouts," or "stimulus packages"; the Lehman brothers still owned Wall Street  and there wasn't a "GSA scandal."  I had big dreams to fill by owning my own event business by the time I was 40 – so I just jumped in. My rock-solid business plan fell apart quickly by January 2009 when I got four client calls which seemed to all be one after the other, in a row, with conference cancellations and budget reductions by 75%-90%.  But I stuck it out, kept a lean and mean mindset and with the help of great partners, clients, friends and vendors survived and excelled beyond what I could have hoped for."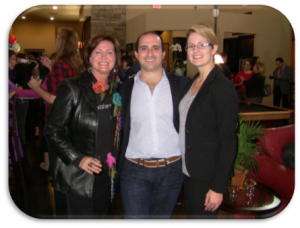 Our first step to continued success was moving. In order to grow the company, we had to literally grow the size of our headquarter office. We couldn't be more excited for this change!
Thank you to all who came out and to those who we will always be there for! Happy 5 Year Anniversary exhilarate!