It is so easy to fall into the trap of creating a boring meeting- especially in today's marketplace with budgets being extremely tight. Typical thinking for most, is that in order for a meeting to be fun and innovative it needs to be flashy, appealing in design, include energetic music, all topped with a well-known speaker or keynote. Have you found proven success with this formula?
Believe it or not, you can create a dynamic meeting with none of the above. In order for a meeting to be exciting, the content and the accompanying activities need to be equally exciting. So where to start?
The journey to discovery occurred this past February, when our team was asked to coordinate the local  MPI Greater Orlando chapter's monthly educational program. We decided to push the envelope and pose the challenge of how to replace boring meetings with ones that are fun, memorable, have substantial content and elicit cheers from attendees? We went BIG and enlisted the help of our dear friend  Joan Eisenstodt, of Washington DC-based Eisenstodt Associates LLC, a master within the meetings industry to answer the call and lend an insightful approach as to how to obliterate boring meetings. After her stellar presentation we asked some "behind the scene" questions.
Use Creative Meeting Tools
Joan insists that these "must have" creative tools be incorporated into any meeting to make a difference:
  Photo by healingdream via FreeDigitalPhotos.net
 Play-Doh or Clay, something to get your fingers moving
 photo by Stuart Miles via FreeDigitalPhotos.net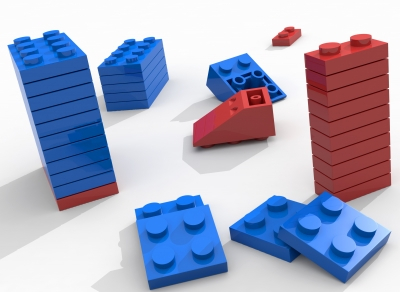 photo by Idea go via FreeDigitalPhotos.ne
These tools are items you would never think of incorporating in to your meeting. Upon initial thought they seem only to be used for elementary school children. "Eliminate traditional thought processes out of your head!" Joan explains. She elaborates more about these tools, expanding on their purpose, added value, and increased engagement and focus for attendees in our brief interview.
What's the value you've seen first hand by individuals doodling?
"Sunni Brown says it all! [Doodling] It – along with playing with something (a top, a magic spring, something squishy like SillyPutty or Model Magic or WikkiStix) will help your brain pay more attention. It's a way to focus."
To learn more about Sunni Brown CLICK HERE to view her TED talk on Doodlers Unite!
What's your favorite doodling or creative tool?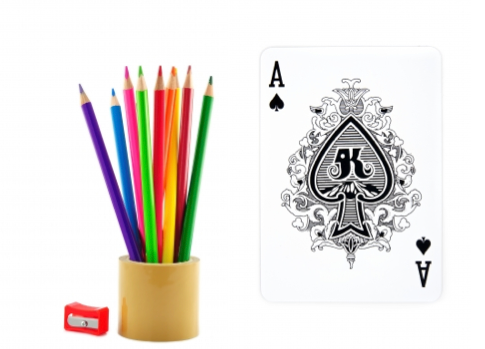 Colored Pencils photo by Mrpuen | Ace of Spades photo by posterize via FreeDigitalPhotos.net
"I'm happy with colored pencils! My doodles are mainly shapes and swirls and with color, they make me feel better. It's relaxing. That said, when I am on conference calls, I play Solitaire instead of doodling – it helps me focus and that helps me focus."
The Power of Play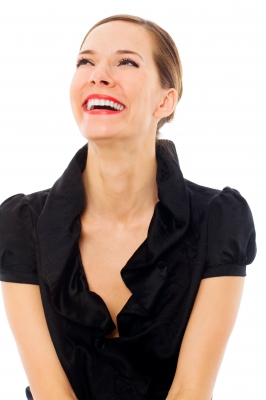 photo by Ambro via FreeDigitalPhotos.net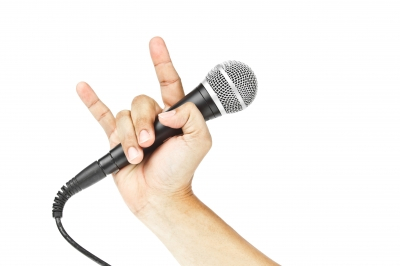 photo by AngelFree via DigitalPhotos.net
Laughing and singing lend for quite a release and create engaging human connection through emotion.
Joan, how do you incorporate the power of play into your daily life and business?
"In business, you give permission for play (and to laugh) by bringing the "tools" – the ModelMagic, color pencils, spring toys, Lego, etc. for people to use. I take those to client meetings or to day-long trainings in which I'm involved. Not everyone wants to; those who do are delighted with the permission to "act like an adult who plays"!

It makes me want to start every meeting with Sunni Brown's video and provide paper and pencils/color pencils, etc. and encourage doodling!"
Joan Eisenstodt
 "In my daily life – I find laughter in so many situations – and I often want to share the humor. People make meetings so serious and rarely laugh even when something strikes THEM alone as funny. We need more laughter to release endorphins to expand our thinking. This past weekend, with a group of colleagues, even while we discussed heavy subjects, including politics, we laughed.  There was lots of laughter and we all felt better."
Enjoy this this fun fact  LINK that mirrors Joan's thoughts on the subject: 
Results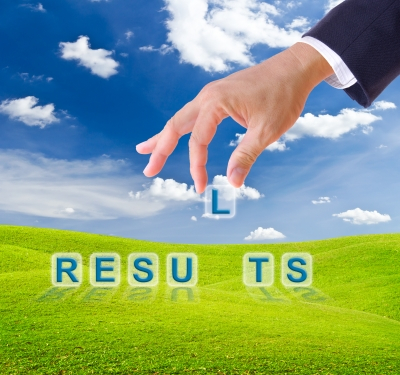 photo by tungphoto via FreeDigitalPhotos.net
What is your biggest accomplishment or proudest moment while educating a class on meeting planning? 
"When people join in and play or create, like the cartooning exercise we did at the Orlando meeting– and when, months later, I hear how they are using what they learned to improve their own meetings or to consult to clients about how they can improve their meetings. I have "special highs" when venues get it and decide to do things differently!"
Joan's Top Creative Thinking Releases
What small things do you do each day to encourage creative thinking and encourage breaking the mold?
"For me, personally, as an "I" on Myers-Briggs, I need to have quiet time. I am depleted if I am around or involved with too many people for too long a period of time. Knowing that, I take "time outs".

I read – blogs, news, cartoons, etc. – and just take away things. And I simply observe. Like in the hotel in which I am currently staying, there is a meteorite that struck the hospital across the street. It's neat! And I LOVE how the hotel has it displayed — just off the elevators on this amazing stand and with twinkling "stars" on the ceiling above. Art from the sky for stimulation for thinking!"
What's Next: Meeting Trends
photo by jscreationzs via FreeDigitalPhotos.net
What trends have you seen emerge in meeting planning with these creativity tools in mind?
 "There are too few trends that are making meetings different or energizing. We are still, ho-hum, in the same places we were with little stimulation.

There is a hotel company that IS doing something fabulous: the 21cMuseum hotels — are OMG amazing! They are hotels with museums and the art changes and is wonderful. One can't help but be stimulated. And it could be such a neat learning experience."
Take-away advice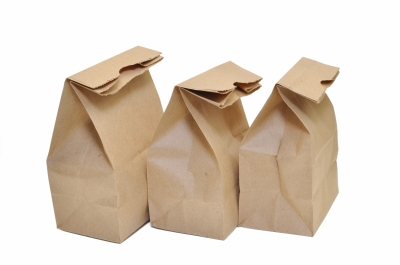 photo by ningmilo via FreeDigitalPhotos.net
What is your biggest fear or a trend you are "not a fan of" in the meetings industry?
Not a fan of: "Lack of willingness to TRY more things, or trying things once to make a meeting different and then not getting 100% "likes" and never doing it again. One industry association did registration "in the round" and I loved it! It was different, useful and fun.  It invited engagement. Someone didn't like it – said it was "too different" – so the group reverted to "flat-against-the-wall" registration which isn't inviting."

A Raving fan: "Revising seating arrangements- Paul Radde, in his book, "Seating Matters" shows some simple tweaks to standard room sets to make the rooms more audience-centric. Hotels are reluctant to adapt."
What are the top 3 "no no's", you see cause meetings to be extremely boring?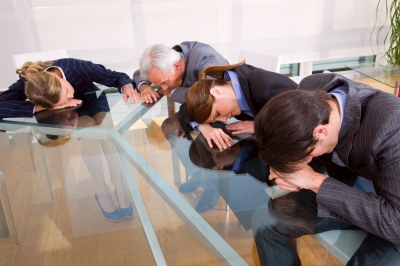 photo by Ambro via FreeDigitalPhotos.net 
Caveat: my "no-no's" may be someone else's "yes-yeses"!

1. Theatre or schoolroom sets: they discourage interaction and are not designed for comfort. If one needs to provide a writing surface, use crescents or cocktail tables or highboys.
2. Rows! Even crescent sets in rows are boring and do not provide anything visually stimulating when one walks in a room.
3. Lights down! If I can't see others, I can't connect with them. If I can't see to write, well, my notes are incomprehensible."
Last Thoughts:
photo by Fotographic1980 via FreeDigitalPhotos.net
Spontaneous meetings – the new trend for the future? What can we expect?
"Let's put this in context: I read an article about how the Gates Foundation designed their new offices with many nooks and crannies specifically for people to meet with others or to work alone to think better.

If hotels were designed for spontaneous meetings with seating areas that were near windows and art, it would enhance the experience for meeting-goers, internal guests and employees too … places to go to talk about an idea when, across a crowded meeting room, you and others see that you've had an idea sparked and want to take it further.

Perhaps instead of saying "spontaneous", we could ask if there will be more real un-conferences — where a time and place are set, people come and the agenda and activities are determined by the group as needed. THAT I hope will happen more. Our lives are over-programmed and we need the ability to determine what we need now! "
-Joan Eisenstodt
To learn more about Joan and her unique Educational training for the meetings industry, contact Joan at www.eisenstodt.com On Twitter @joaneisenstodt

What ideas do you have to create unconventional, creative and exciting meetings? We want to know what's on your mind!